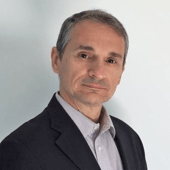 Ernani Nunes
Corporate VP – Global Engineering, Procurement & Marketing – Leadership
Ernani Nunes is a Mechanical Engineer with over 34 years of experience in the compressor industry. Throughout his career, he has amassed thousands of flight hours by visiting 36 countries around the world to work with customers and learn more about the refrigeration industry. Ernani also holds two MBAs: one in Business Management and another in People Management.
He is a curious individual, always in pursuit of more knowledge and new experiences and his passion for aviation led him to build his own airplane in a 2-car garage.
Ernani plays different roles in the Executive Level of the Organization by managing Global Engineering, Marketing, Global Procurement and Cooling Systems where he is supported by an outstanding team.